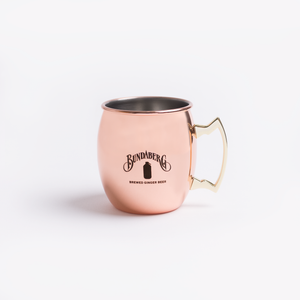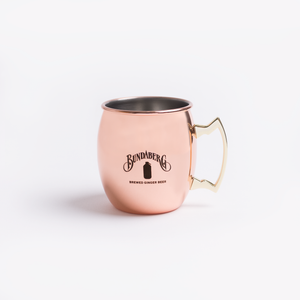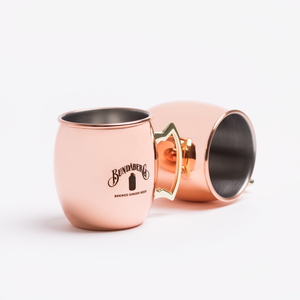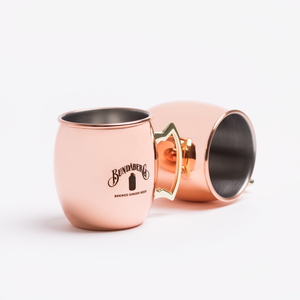 Our Copper Mug is the perfect companion for our Ginger Beer, or Moscow Mule cocktail. The Moscow Mule cocktail was invented in the 1940s by 3 struggling business owners. They combined their Vodka and Ginger Beer (plus a dash of lime juice) in a Copper Mug, and that is how this famous cocktail was born.

Material: Stainless Steel Copper plated mug, we recommend hand washing only.

Size: Measures 9.8cm high x 8.6cm top diameter, volume 400mL.